Romeo and Juliet
a couple nights ago, and it made me think of the vast number of movies that have been adapted from the Bard himself. I haven't done a double feature in a while, and what better way to start again than by highlighting the marriage between film and classic theatre? It's impossible to have seen them all, or even the liberal adaptations (
O
,
10 Things I Hate About You
,
She's the Man
,
The Lion King
....) but I'll highlight two of my favorites that I have seen.
Titus
(1999)
Creepy, twisted, and strangely beautiful, this is my absolute favorite movie made from a Shakespeare. It has a neo-totalitarian feel to it, and while you're watching it, you get the feel that there is no specific time or place, especially judging by the modern bondage-esque costuming juxtaposed with ancient Roman columns and sets. There are definitely moments where you can see the theatrical performance-art type visions that were brought about by the original play (Lavinia singing blood out of her mouth, anyone? Fucking brilliant.) The first time I saw this movie, I totally didn't get it, from watching the kid walk his way through this strange story, but upon watching it again, I have total respect for the amount of loss of childhood and innocence that Julie Taymor (famous for her crazy-ass fantastical sets and costumes) was trying to convey. Genius.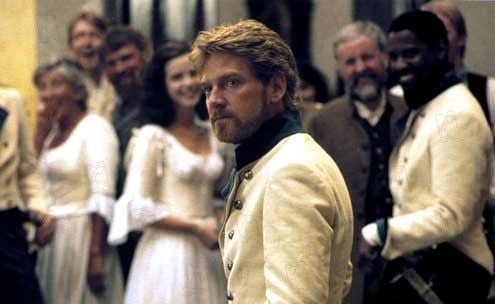 Much Ado About Nothing

(1993)




Aside from the jarringly horrendous performance by Keanu Reeves, this movie was really enjoyable, and I thought that the chemistry between the lovers was sharp, energetic and convincing (well, given the fact that Branaugh and Thompson were married at the time, it isn't surprising). I think that is the key to this play- if it's put on and the actors can't match one another in energy, the entire endeavor fails. Yes, this movie has its ups and downs (although I personally never understood everyone's harsh criticism of Robert Sean Leonard), such as the fact that Denzel Washington and Keanu Reeves are supposed to be brothers. It also made me wonder what has happened to Michael Keaton in recent years. I think this is one of his greatest performances in a film. If you haven't seen this, it's highly entertaining and a gentle escape into great Shakespeare.

Peace!

The Movie Mistress

I saw a production of